Correx
Lightweight with a corrugated centre (aka fluted polypropylene)
Material:
Digitally printed applied self-adhesive
Trimmed sides as standard
Light-weight and easy to install
Flexible and durable, can be stuck, screwed, nailed or riveted to any suitable surface
Suitable for both indoor and outdoor use
Maximum size 2.44m x 1.22m (8ft x 4ft) in one piece
A popular use of Correx is for Estate Agency boards.
Standard product tolerance is expansion of up to 5mm per linear metre
Each item is printed and finished to your requirements.
Uses for Correx
Suitable for both indoor and outdoor use
Estate agency boards
For more information on our Correx, please email us or contact us through our phone: 0845 4660132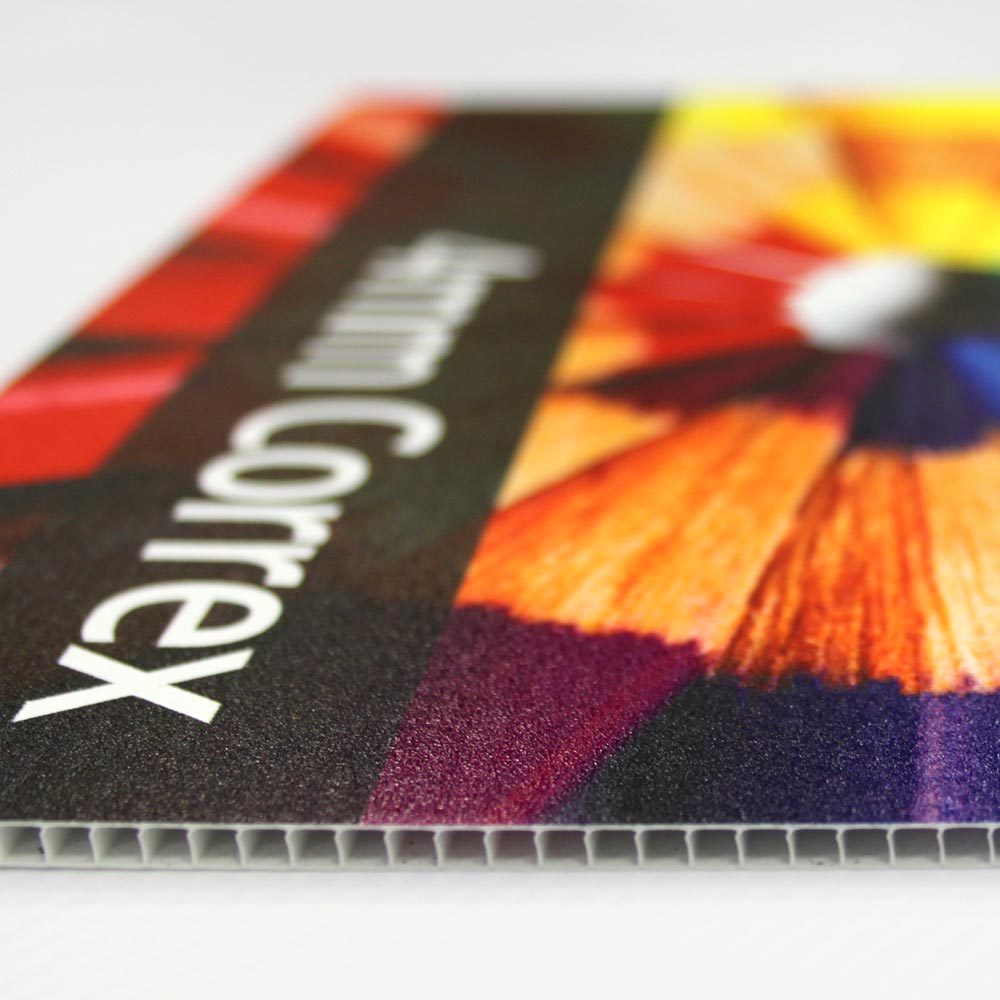 Finishes for Correx
Trimmed to Size

Items will be cut to the size ordered.