740gsm PVC
Our top-of-the-range material for use on double-sided banners
Roll up advertising banners printing material made of 740gsm PVC. Its made from fade-proof UV-based inks. Material has two layers of PVC which makes the banner purely opaque from the reverse side. This quality makes it best suitable for outdoor banner printing. Appropriate for both single-sided and double-sided printing, it is priced at £38 per sqm and £50 sqm respectively. It is a supreme quality material and best for colour printing. It meets UK and European Fire Safety Standards too, being M1/B1 fire-rated material.

Material:
Light-stop lining to prevent show-through from the reverse
High-quality full-colour print
Standard finishing included
Printed with fade-proof UV-based inks
M1/B1 fire-rated material to comply with UK and European Fire Safety Standards
Each banner is printed and finished to your requirements.
Uses for 740gsm Double-Sided PVC
Double-sided banners (Lamp post banners etc.)
Cafe banners
For more information on our 740gsm PVC Banners, please email us or contact us through our phone: 0845 4660132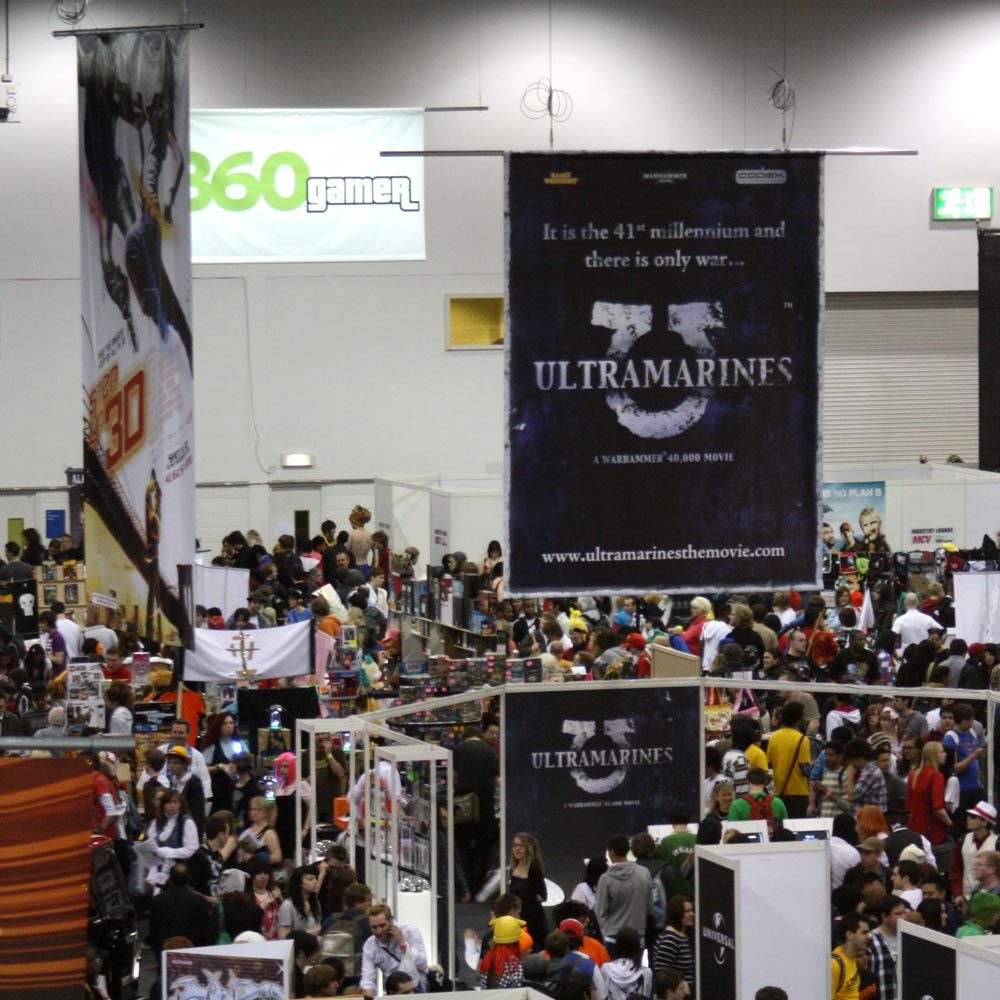 Finishes for 740gsm PVC
Pole Pocket(s)

A pocket is added to the edges you require to allow a pole to pass through and support/tension the banner.

The diameter of the pocket can be specified by you, however, if you let us know the diameter of the object to go into the pole pocket we can calculate the size of the pocket for you.

Trimmed to Size

Items will be cut to the size ordered.

Trimmed With Eyelets

Same as Trimmed to Size but with the addition of eyelets.