440gsm PVC
The standard and our most popular outdoor banner-grade material
440gsm PVC standard banner-Grade material is an outstanding option for banners for promoting your products and events. This product comes with flame resistance and standard finishing quality that can be used in corporate banner designs, event banners, tradeshow banners and personalised birthday banners etc. Suitable for both outdoor and indoor display, this product meets all your requirements of high-quality banner material for promotional purposes. Whether you want large format printing or medium, the vinyl banners will be cut to the size you want. Buy this amazing banner material and fill color and attraction to your advertisement campaign.
Material:
Industry standard banner-grade PVC
Suitable for both indoor and outdoor use
Flame resistant to DIN4102
High-quality full-colour print
Standard finishing included (see below)
Printed with fade-proof UV-based inks
Each banner is printed and finished to your requirements.
Uses for 440gsm PVC
Both indoor and outdoor signage
Medium and large-format advertising
Exhibition displays
440gsm PVC is so versatile its uses are innumerable. It can be used for almost any marketing purpose.
For more information on our 440gsm PVC Banners, please email us or contact us through our phone: 0845 4660132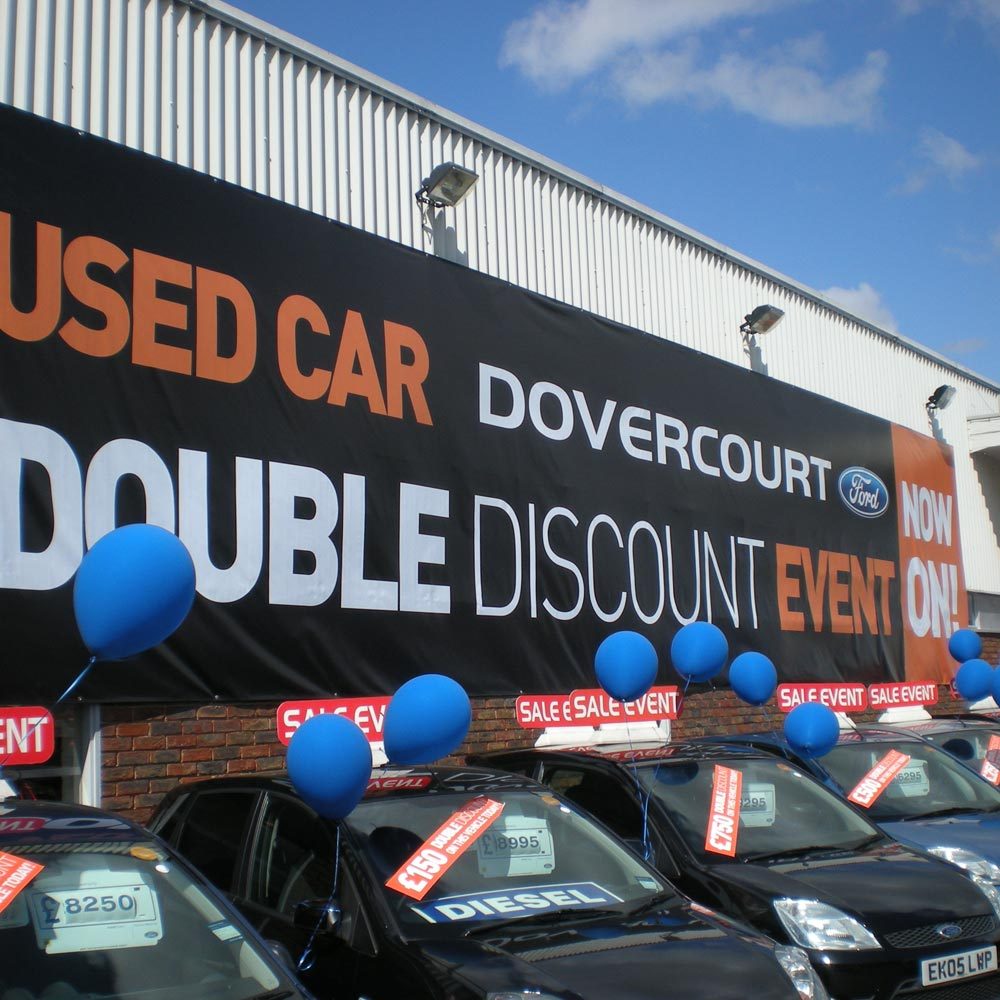 Finishes for 440gsm PVC
Welded Hems & Eyelets

Items will be given a welded hem, then eyeletted at equal distributions along the hem.

The standard distribution of eyelets is one per metre. If you require a different distribution or specific placement of eyelets, that is no problem at all - simply let us know what you need when you place your order.

Welded Hems Only

Items will be given a 53mm welded hem.

Pole Pocket(s)

A pocket is added to the edges you require to allow a pole to pass through and support/tension the banner.

The diameter of the pocket can be specified by you, however, if you let us know the diameter of the object to go into the pole pocket we can calculate the size of the pocket for you.

Trimmed to Size

Items will be cut to the size ordered.

Trimmed With Eyelets

Same as Trimmed to Size but with the addition of eyelets.